If your Microsoft administrator convinced you to use Microsoft Teams as a call center solution, you are not alone.
Several businesses have started using Teams as their call center solution. It looks very enticing and it is very easy to set up. A few click and voila, you have a call center up and running.
For small business which needs a basic IVR/ACD solution, Teams is a good fit. You have a single client for everything for everything related to telephony and communication. However, as your business starts growing, you will realize the shortcomings of Teams as a call center solution.  
I have helped business to migrate out of Teams to a proper call center solution after getting frustrated with its lack of features.  
Below are some of the key things that are critical to a call center solution that will significantly improve your customer satisfaction.
Very Basic IVR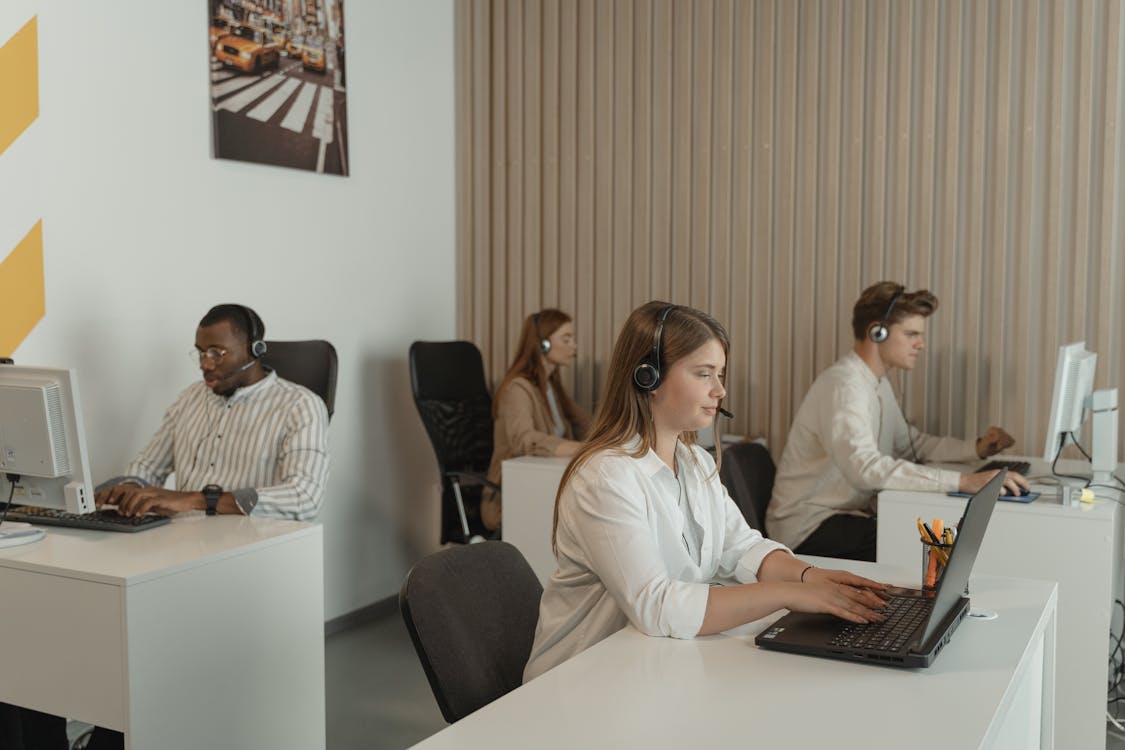 A IVR with rich features allows you to route the call properly by gathering enough information about the customer. It helps you gather information from the customer, look up existing records of the customer and then route the call. It can look up the caller id of the customer ask additional questions for verification, etc.
Teams provides you with a very basic IVR option to route your call. It cannot dip into your CRM system and provide context to the call.  
Limited Agent Selection Algorithm
One of the important features of a call center is routing your call to an agent that can resolve your issue in the shortest time. This requires identifying an agent with the right skill based on the customer need. You may be calling about a billing issue or you may have a network down situation.
Modern call center solutions give you plenty of tools route your calls based on different factors. One of the most important aspects of that is Skill Level of the agent.
When you have a customer with a network down situation, you do not want to route that call to a new hire with limited experience.
No Supervisor Feature
Traditional and modern call centers give some standard features to call center supervisors that help them do their job efficiently.
Features such as whisper mode helps supervisors train new agents without the knowledge of the customer. Supervisor dashboard gives a good visibility of all the active calls in the system, their duration etc.
For example, if an agent is on a call with a customer for an hour or more, the supervisor may want to check in to see if the agent needs any assistance. Giving the right tools the supervisor can improve efficiency of your call center and achieve high customer satisfaction.
Work Force Management
Imagine you have 20 agents in your call center, but you only had a maximum of 10 concurrent calls at any time.
The rest of the team is sitting idle and waiting for the phone to ring. To make efficient use of the resources you rearranged the shift so that you now only have 10 people in your call center.
However, on a Monday morning you get a burst of calls and you do not have enough agents to answer. Customers are angry because it is taking too long before they can get hold of someone.
Now you are frantically asking your agents to come back to work. Wouldn't it have been easier if the system gave you some guidance on how many agents you need on each shift on each day based on the historical data?
This is what Work Force Management does for you. It helps Call Center Supervisors plan for the shift ahead of time based on historical data. It saves company money by making efficient use of their work force also giving the employees some predictability to the shift hours.
No reporting
Most traditional call centers come with built in reports that meets the needs of most business. It also gives the tools that help them create custom reports without having to write PowerBI scripts. Reporting is critical to call center to ensure customer satisfaction, work force and cost management.
If customers are waiting a long time in the queue before getting to talk to an agent, you certainly want to know that. If certain issues are so common, you may want to bring it to the attention of the business so that they address that issue instead of having the customers to call so frequently.
Reporting is everything in a call center.
Omnichannel Functionality
Gone are the days where the only way to contact customer support is via calling a 1-800 number. Most of the new generation never dials a phone number anymore. They use chat/SMS to call their friends. So is the case with support.
Omnichannel gives ability for your customer to reach out to you using multiple channels. It could be e-mail, chat, SMS, social media or your plain old phone call. You can start your conversation in a chat or e-mail and then take it to a live phone call or even a video call without losing the context. This can significantly improve the customer experience and bring down the resolution time.
Very Limited Call Recording Feature
Call recording is a critical feature in any call centers. It helps with training the agents, reviewing agent performance and customer interaction for any contention from the customer. A supervisor can listen to calls to review a dispute by customer. It can help train agents on how to better interact with customer.
Some of the AI enabled call center solutions can give you live feedback on customer sentiment. This can help a supervisor intervene and prevent a call from escalating.
Limited Integration Features
A good call center solution seamlessly integrates with your key business applications. This could be your ticketing system such as ServiceNow or CRM solution such as SalesForce. With the right integration it significantly improves both customer and agent experience.
Automatically identifying a customer based on caller id or other information, authenticating the customer using modern authentication techniques that avoids asking a series of questions and bringing up current tickets, customer history etc automatically can cut down the time both agent and customer spends on the call.
This saves money for the business because the agent now has to spend a lot less time with the customer asking mundane questions.
But most importantly, the customer resolution is achieved much faster resulting in happier customers.  Any business using a modern customer call center solution with the right integration will have a lot more happier customer base resulting in higher profitability.
Summary
Microsoft Teams with telephony enabled is a great choice for small business who wants a basic IVR/ACD functionality. But using it as a call center solution for a mature business may not be the right solution.
As your business grows you will be losing out on many important aspects of customer service which will eventually cost you a lot more that may not be visible. This article is not about highlighting the shortcomings of Microsoft Teams as a call center solution.
I don't think it was never meant to be used as a full-fledged call center solution. It certainly gave basic IVR/ACD functionality for small businesses that doesn't need a full-fledged call center and it does that very well.
This article is all about for those who are already using or may be considering using Microsoft Teams as a call center solution that requires a proper call center solution.
Keep Stress Out. Let Sleep In.
Consltek's Managed IT Services provides migraine-free managed IT solutions to businesses with 100+ staff in the US.
Secure your hardware and software - think penetration testing, threat hunting, and prevention of cyber attacks.
Get a team of experienced specialists to manage time-sucking IT snafus in advance.
Tackle business continuity, infrastructure issues, help desk problems, cloud management and pressing IT incidents with ease and flair.
As a growth focussed company, you get to enjoy 24 x 7 x 365 IT management.
You, and your IT Team, stay away from managing pesky IT issues. You also get to focus on your business growth, sleep soundly, and look like a champion with Consltek Inc.
Did you find this blog useful?
Please subscribe to our monthly newsletter. Designed to boost your IT growth, keep your sanity alive, and your thoughts focussed.
Do you have thoughts that you'd like to share with us? Then do comment below.
Please share this blog with your friends who would benefit from it.